Welcoming. Friendly. Personal.
Hotel Eyvindará is a family-run hotel, located near Egilsstaðir in East Iceland. We offer double and twin rooms in two buildings along with a range of cottages located around the hotel. Our main goal is to make your stay and experience in East Iceland memorable by offers a personal and friendly service and comfortable accommodation.
OUR ROOMS
Standard double/twin room
Our standard rooms in the main building are spacious and around 21 square meters in size. They come with a private bathroom including a shower, sink and toilet. The rooms have a modern interior and everything you need for good night sleep. Bed linens, towels and free Wifi connection are included in the room rate.
Breakfast is not included in the room rate.
OUR ROOMS
Annex double/twin room
These rooms are located in our annexe building. The rooms are bright and spacious with a private bathroom featuring a shower. Each room has a private terrace along with a seating area and is perfect for the Northern light hunting. Bed linens, towels and free Wifi connection are included in the room rate.
Breakfast is not included in the room rate.
OUR ROOMS
Cottage
Eyvindará has seven different cottages, each with a private bathroom, a porch with table and chairs. Some of them have also small fully-equipped kitchenette. The cottages come with made-up beds and towels. Free Wifi and parking are included in the room rate.
Breakfast is not included in the room rate.
Personal service
We strive to provide all our guests with a personal and friendly service. We welcome each of our guests and lead them to their room. The owners Sibba and Ófeigur or their son Flosi work really hard to give their guests a great experience that they will never forget. If you need any assistance, advice or recommendations, we are always happy to help!
Excellent location
Hótel Eyvindará is an ideally located when exploring East Iceland. Use it as a starting point for a day-trip of discovering the fjords, going around lake Lagarfljót or hiking in the surrounding mountains. We will help you plan your trip and book your tours.
Modern rooms
Our rooms are clean, bright and modern. They all have private bathroom facilities and some of them have a private entrance. Our cottages are ideal for those that want more privacy. Bed linens and towels are always included in our room rates.
Our story
Welcome to Eyvindará:
About your hosts
My name is Sigurbjörg Inga Flosadóttir and my husband is Ófeigur Pálsson. We took over Guesthouse Eyvindará in March 2007. Up to then, it was a Bed & Breakfast run by a couple called Bogi and Erla. It was a small cosy home consisting of four rooms with shared bathroom and three cottages. They had been running it for a long time and were ready to retire. They had succeeded in creating a wonderful atmosphere, which we wanted to build on.
Today, the name has changed to Hotel Eyvindará. This is because we have got bigger, thanks to hard work in improving our facilities and teaching our staff to make your stay unforgettable. We are always improving and we recently changed our logo to its current look.
The logo is inspired by the mountain Skagafell (987 m), which is clearly visible from the restaurant windows. Eyvindará gets its name from the nearby river Eyvindará. It used to be one of Iceland's major weather stations and, if we go even further back to around the year 1000, the Icelandic Sagas say that the burial mound of the legendary Helgi Droplaugarson is in the land of Eyvindará.
Your shelter in the forest
I graduated in Tourism Studies after having worked as a farmer and fish-processing educator. I have always had a passion for my country – before I bought Hotel Eyvindará, I was the manager of the Information Centre of the East of Iceland for many years.
My husband Ófeigur is a carpenter and worked for many years as a fisherman. He also studied Agriculture at the Agricultural University of Iceland in Hvanneyri. This experience was perfect for us because it enabled us to divide up the tasks at the hotel. Ófeigur is responsible for fixing things when they break and takes care of planning and managing the buildings that we have been adding since we started.
Our son, Flosi, graduated in American Theatre from Rose Bruford College (UK) and has been helping us out at the hotel for ten years.
We really hope you will have a wonderful stay with us and we can't wait to meet you.
Hlökkum til að sjá ykkur,
Sibba, Ófeigur & Flosi
Hot tubs
Our hot tubs are a perfect place to relax all year around. Bask in the midnight sun during summer or look for the northern lights in winter. We serve you the famous cocktail Sex on the glacier to the hot tubs. Bathrobes and slippers can be rented with a drink included for a good price. Perfect place to end you your day.
Breakfast buffet
A breakfast buffet can be reserved at check-in for a little surcharge. The breakfast buffet has a variety of options and our staff will welcome you and answer questions about the East region. Who knows maybe you will meet the owners Sibba and Ófeigur that will tell you stories from Iceland.
Lounge
Enjoy our cosy lounge with a drink while watching the sun setting (and rising at the same time!) during summer time or watching the snow fall slowly over the pond in winter. Help us to knit the "Lagarfljótsormurinn" while you hear stories from the owner Sibba.
Art and Crafts
In Eyvindará, you will see many paintings and glass art pieces from local artists. We are also very proud of the art exhibitions up in the lounge that our Þórður, staff member and part of the Eyvindará family has put up. Try to knit with Icelandic wool and find your inner artist.
The Extra Mile
The staff took the extra time and attention to post a jacket to me in the U.S. that got left behind in the closet. How wonderful is that? Very accommodating people. You'll enjoy the homeliness of the upstairs commons area. It felt great in the midst of a 10-day road trip. Also, at dinner, we were entertained by the son of the owner who sang a lovely Icelandic song. Book your stay, no disappointments.
– Mary, Booking.com
Beautiful location
Recently stayed here with my sister-in-law as we were driving the ring road. Beautiful location! The cabin was clean, comfortable, and very welcoming. Staff and owner were super helpful and friendly. Great breakfast and coffee.
– Lindsey, TripAdvisor
Exceptional
A friendly welcome on arrival by the owners' son, who welcomed everyone while we were dining by singing a couple of traditional Icelandic songs. Good evening meal and the best breakfast we've had so far on our trip.
– Mark, Booking.com
One of the best places to stay in Iceland
Awesome breakfast, well-equipped cottages that give you a "romantic adventure in the woods" feeling and incredibly friendly staff.
– Simon, Booking.com
Excellent two-night stay
Owner and staff are very friendly and helpful. Watched World Cup final with the international staff so lots of fun. Dinner was very good with nice salad bar that can be a meal in itself if you want. Breakfast buffet includes some hot choices. Good sized rooms.
Very good place to base for a few days exploring the area and lots of services in town, only 5 minutes drive.
– Mueller, TripAdvisor
Excellent and welcoming
Beautiful, clean, and comfortable hotel. It has outside hot tubs and a cosy lounge area with TV and activities (such as knitting, drawing and board games). Breakfast and dinner were great and varied.
What deserves a big shout out is the owner, Sibba, who went above and beyond when I emailed her before arrival to ask just for a simple happy birthday note in the room for my husband. She prepared not only a colourful sign but also had champagne, chocolate and cake for him (To which she didn't let me pay for and only said "she wanted her guests to enjoy") – With the help of Sibba and the amazing staff, such as Roberto, we had a lovely and memorable stay. I'd definitely come back.
– Caroline, TripAdvisor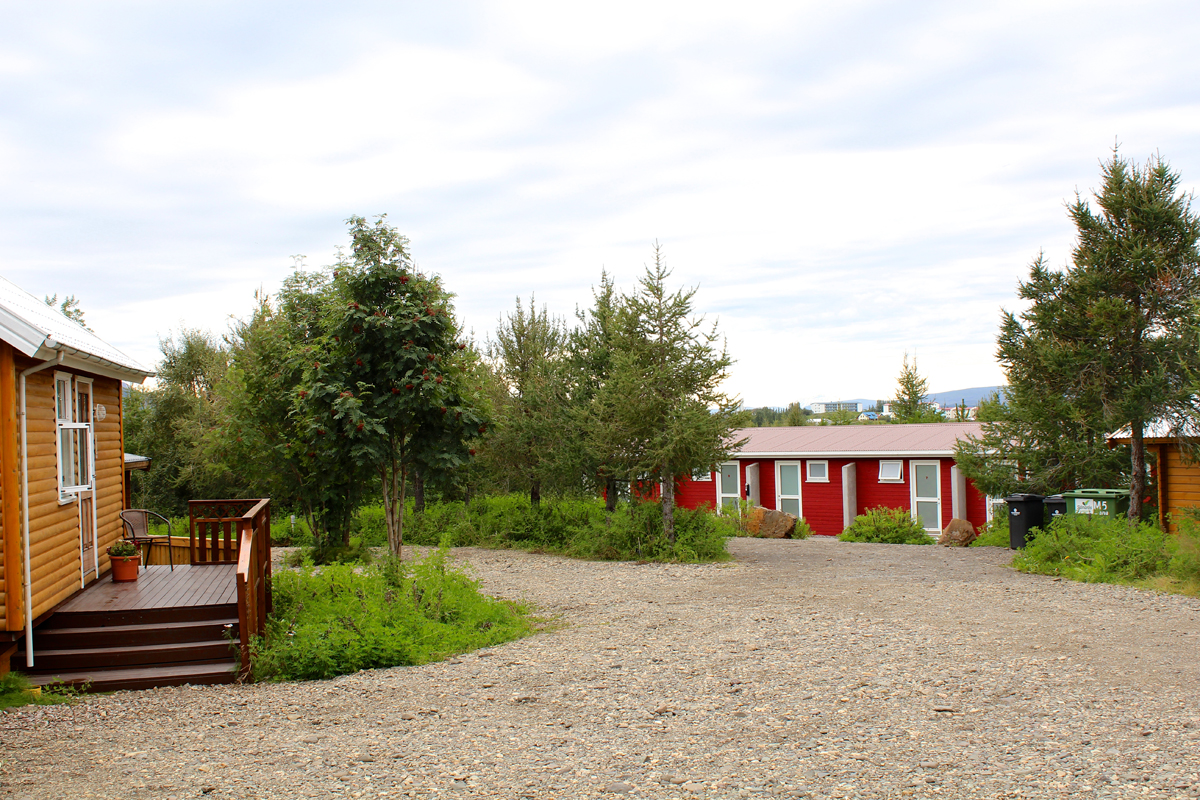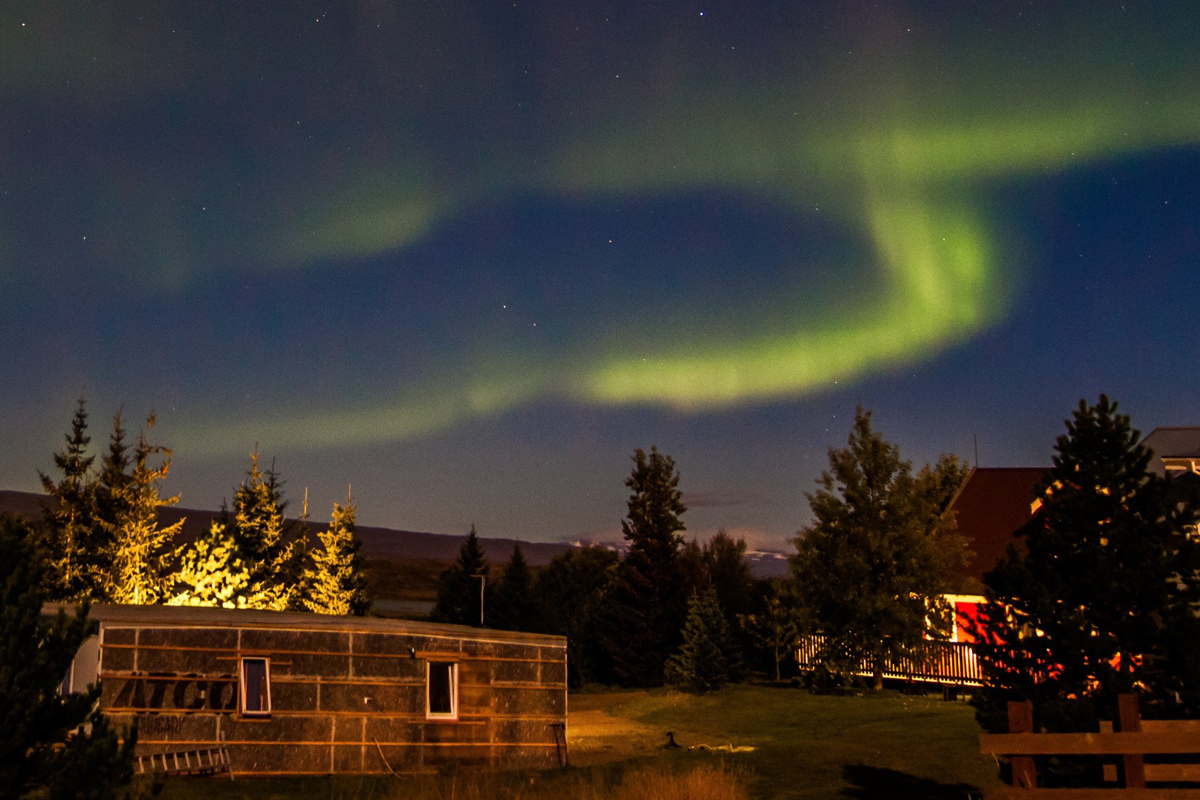 Location
Explore East Iceland
Seyðisfjörður
This beautiful little town is only 20 minutes away from our hotel. There is a lot to do around Seyðisfjörður: walk among the streets to see colourful houses, enjoy a locally-brewed beer at Kaffi Lára, visit the Technical museum or just go for a hike in the mountains! Seyðisfjörður is also a very artistic town, where you will see a lot of sculptures and art installations. Lunga art and music Festival also happens there in July, don't miss it!
Puffins and Elves
Puffins are cute little birds who migrate to Iceland from April til mid-August for their breeding season. Borgarfjörður Eystri, about one hour and 10 minutes north of Hótel Eyvindará, is actually one of the best spots in Iceland to see them: about 10,000 pairs of them come to nest there in the summer. This small village also has the title of "Elf capital of Iceland", as many members of the hidden people are said to live in the area. The music festival Bræðslan which is held at the end of July is something you should not miss.
Fardagafoss waterfall
On the mountain just above Eyvindará is a beautiful waterfall called Fardagafoss, that you can reach in an easy half-hour hike. Just take road 93 towards Seyðisfjörður and watch for the "Fardagafoss" sign on the right side of the road. Leave your car in the parking lot and follow the path to get to the waterfall. Ask the staff about the troll that lived behind the waterfall.
Hiking
East part of Iceland has many different types of hiking to offer both in the countryside and by the Fjords. You can buy very detailed hiking maps in the Information Center in Egilsstadir. Here are some of our recommendations: Fardagafoss, Stapavík, Stórurð, Hengifoss, Bjólfur, Strútsfoss, Skálanes, Gerpir area of the east coast. These trails can all be done within a day and you will be able to come back and have dinner at our restaurant.
Horseback riding
You can find horseback riding tours in a few of places around Eyvindara and one of them is only 5 minutes away from Hotel Eyvindará or Finnsstaðir. You can book it with us and they will pick you up. You can also ride the horses in Husey surrounded by many different kinds of birds and possibility to see Seals. Get to know an Icelandic farm and take a ride on the countryside close to Eyvindara.
Fishing and hunting
The East of Iceland is not as advertised when it comes to fishing compare to other Regions. There are many hidden pearls for sea angling in Seydisfjördur and Eskifjördur and to salmon fishing in the River Selfljot. There are small lakes on Fljotdalsherad were you can find trout and char. For the hunters, we have the reindeer season starting in July and Ptarmigan season in starting in November. Eyvindara is the perfect destination since it is not far from all these hunting/fishing places.
Visit us
Eyvindará II, 700 Egilsstaðir
Bookings
Please contact us for bookings
For direct bookings, please contact us.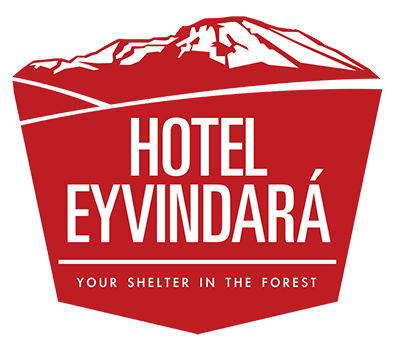 Kennitala: 4503071570
VSK: 93575
INFORMATION
Hótel Eyvindará ehf.
Eyvindará II
700 Egilsstaðir
eyvindara2@simnet.is
+354 471 1200